The best skincare is simple skincare
we don't have time for complicated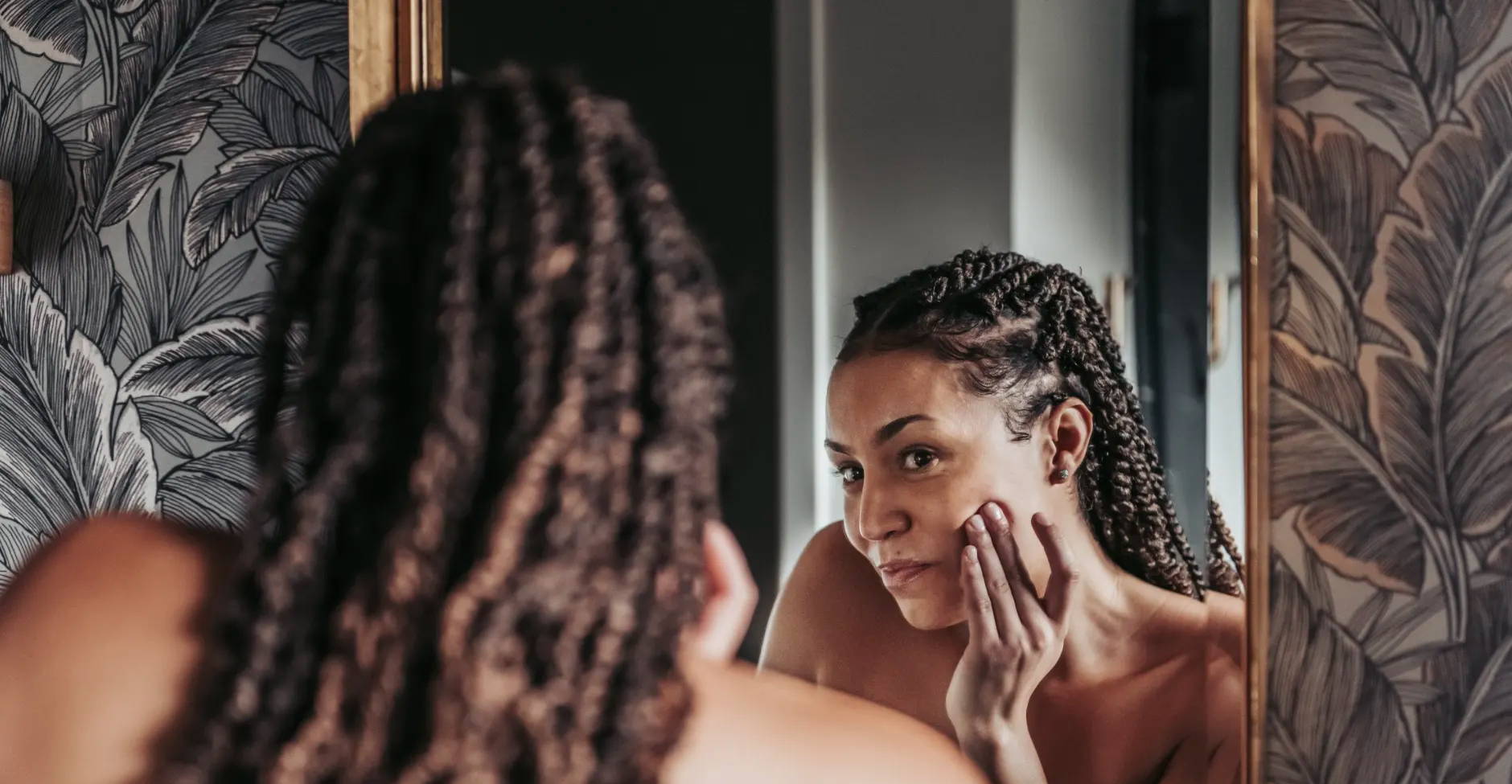 We love simple skincare.
Skincare can often feel like such a challenge. There is too much to choose from and a lot to consider. These are just a few of the questions you may find yourself asking when choosing your skincare routine:
What to ask when buying skincare products:
Is it non-toxic?

Is it natural?

Is it shelf-stable?

Is it vegan?

Is it cruelty-free?

Is it paraben-free?
Then, after getting the values and performance-based questions out of the way, there is the most important question to consider — are these products right for my unique skincare needs.
Why do people think "complicated" means "better"?
Some people swear by perennial favorites with just one or two ingredients — think shea butter and coconut oil. But in recent years, we have somehow swung from the pursuit of simple skincare to the belief that an overly complicated regimen can give us the skin that nothing else could.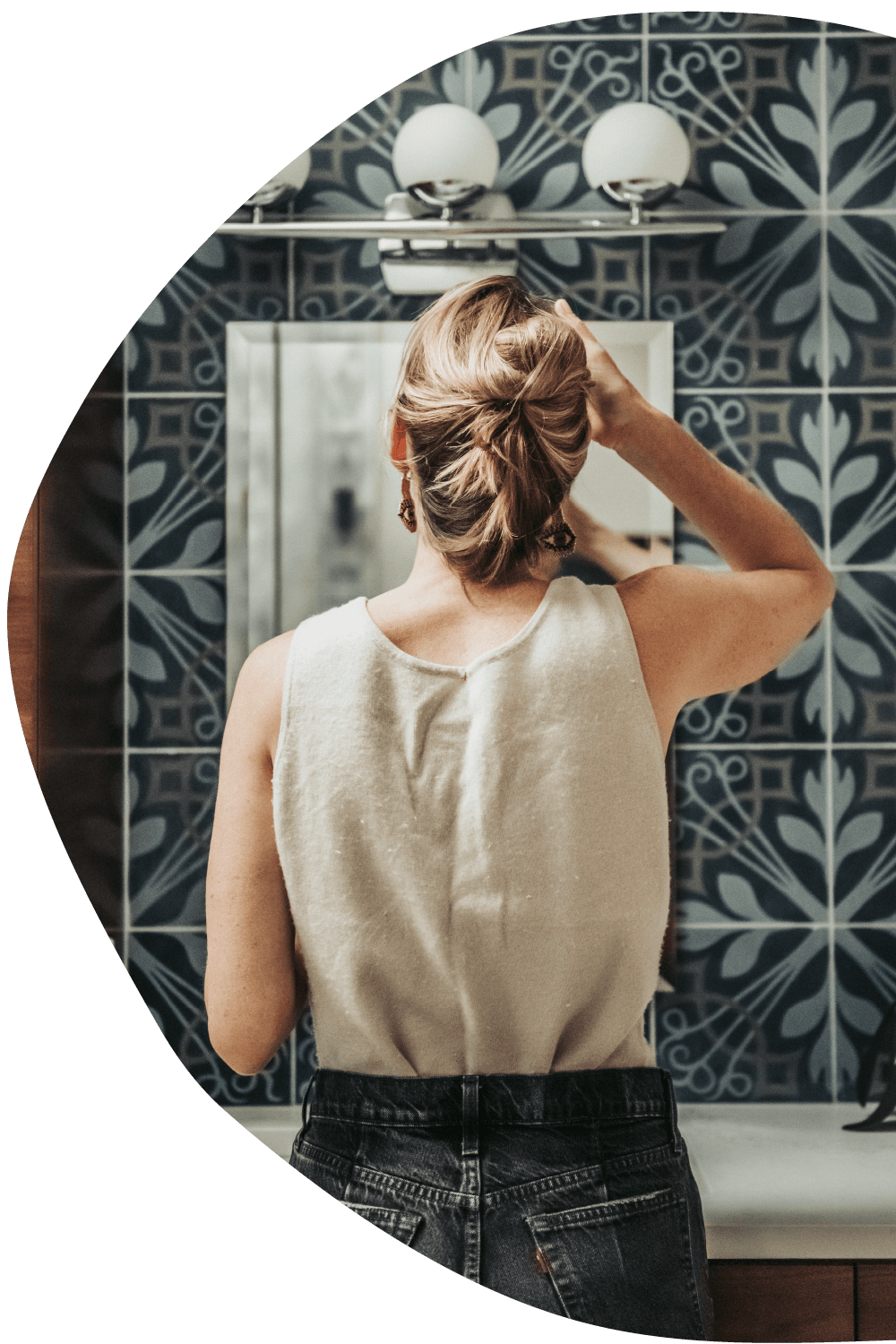 Companies and "experts" tell us that 10 or 12 steps are required daily (5 if you are busy!) to get the skin you want. These complicated regimens include cleansers, exfoliants, toners, ampoules, serums, essences (between a toner and a serum), creams, sheet-masks, moisturizers, other moisturizers…and that's just before you get your morning coffee.
We just don't want you to live life that way.
Don't be afraid to pare down your products
Super-complicated beauty trends play on our fears that we aren't doing enough (or paying enough) for our skin. Jia Tolentino memorably wrote about the spiral of anxiety brought on by the ever increasing array of expensive, and silly, things that you can put on your skin.
Even supposing you are willing to spend the money on 18-24 products, or have time to use them, you might ask: Is a complicated skincare routine even better than the simple skincare option?
We don't believe so. This is because sound and simple skincare rests on a few basic principles. When we understand these, it becomes clear that you don't need a long list of complicated ingredients (or a million different products). You can keep it simple when the ingredients you DO use are effective and safe. That's why we have just a handful of products, not 50. And that's why those products have a handful of ingredients that are natural, non-toxic, and scientifically proven to give you healthier-feeling, more beautiful skin. That's also why our products are easy to use every day, requiring only a few minutes in the morning and the evening.
Our product line allows you to keep things simple, but it's not because we took the easy way out. Actually, creating a skincare option that's simple and good requires quite a bit of research and development. Luckily, we're scientists and engineers …
After tons of research, we confirmed that without a foundation of hydration, good skin is impossible to achieve. We also discovered that oxygen is a key ingredient that existing skincare products just don't deliver. Here's why we love water and oxygen.
Why we love water
Despite the long names and formulas you will find on many skincare products, the most important ingredient in a good skincare routine is simply H2O. Your skin cells need moisture to look and be healthy. The name of the game is adding moisture to your skin when it needs it, keeping it in there, and sometimes drawing a little bit more of it to the surface of your skin. Most moisturizers also contain ingredients that make your skin soft and smooth at the surface. Here's the breakdown …
Occlusives keep moisture in

Humectants draw moisture to your skin

Emollients soften and smooth the surface of your skin
All moisturizers contain moisture (of course), plus these three components.
This is only slightly more complicated than it sounds. To keep moisture in her skin, your grandmother might have used petroleum jelly (aka Vaseline), which will indeed keep moisture in your skin…However it can clog your pores, and it feels like, well, Vaseline.
We don't use petroleum to keep moisture in. We don't add unnecessary toxic, hard-to-say things either. Rather, we use a handful of lighter ingredients that lock moisture in. Those same ingredients are excellent emollients, too.
Lecithin and sweet almond oil are just a couple of the ingredients we use that work overtime to hydrate and soften. We also use a few natural, powerful humectants, like glycerin and hyaluronic acid (which occurs naturally in your body). These ingredients are not only safe, natural, and non-toxic, they are scientifically proven to give you softer, more beautiful, healthier skin.

Why we love oxygen
All our products contain oxygen. It's our key ingredient and it's something your skin literally needs to live and thrive. And it works hard to help drive moisture deep.
Your skin cells need moisture to regenerate. Dry skin means more dead cells. And more dead cells mean dull, damaged skin. So the moisture game is not just about the surface appearance of your skin, but its health as well. When your skin is healthy, it simply looks better.
Your skin cells love water. And they also love oxygen. They literally can't get enough of it, especially as we age. Normally oxygen in cells is replenished as blood flows to the skin. However, one study found that skin cells can actually absorb oxygen in a super oxygen-saturated environment. In other words, you can oxygenate your cells from the outside in. Every time you use the simple, clean formulas in Truly O2, your skin gets a bath of billions of oxygen microbubbles that actually bring oxygen to your skin cells.

We know — this is starting to sound complicated. And the science of it is. But you don't get effective, simple skincare without a lot of research.
Luckily, you will spend less time on your skincare routine when you use Truly O2 so that you will have a moment to think about the oxygen technology we used to create it. Take a breath!
Efficient, easy skincare made for you
We believe that overly complicated skincare routines are counter-intuitive. And in our experience, piling layer upon layer of this cream or that is not the answer to better looking or feeling skin. If you are one of those folks for whom more products feels like doing something, we encourage you to give yourself a break and let the right products do the work you don't have time for.
Give simple skincare a try.
Not ready to commit? Try a few samples.
Get the pure oxygen you won't find anywhere else
and say hello to beautiful, hydrated skin.